Saturday, March 14, 2015
Tysons bike project meeting Monday, March 16
This is a reminder that Fairfax County is holding a meeting on several major bike projects in Tysons on
Monday, March 16 from 7-9 p.m. at Westbriar Elementary School
,
1741 Pine Valley Dr, Vienna, VA 22182
. The school is located about a 1 1/2 miles from the Spring Hill Metro station.
This is an excellent opportunity for cyclists to support the County's efforts to provide dedicated bike facilities in Tysons. These projects were identified on the recently adopted
Bicycle Master Plan
. The roads are being repaved this summer and for no additional cost, lanes are being restriped to include bike lanes, climbing lanes, and sharrows.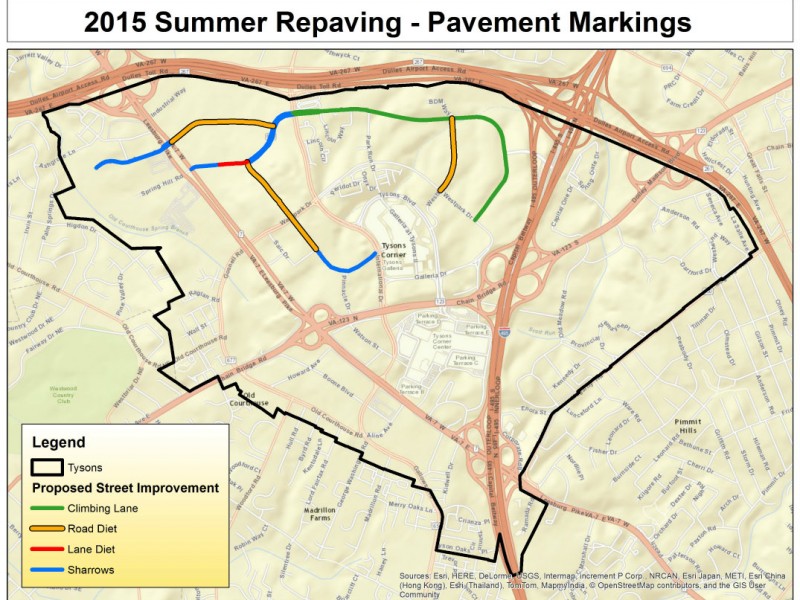 Map from Fairfax County via Vienna Patch