Monday, April 3, 2017
Skyline Drive Open for Bikes April 23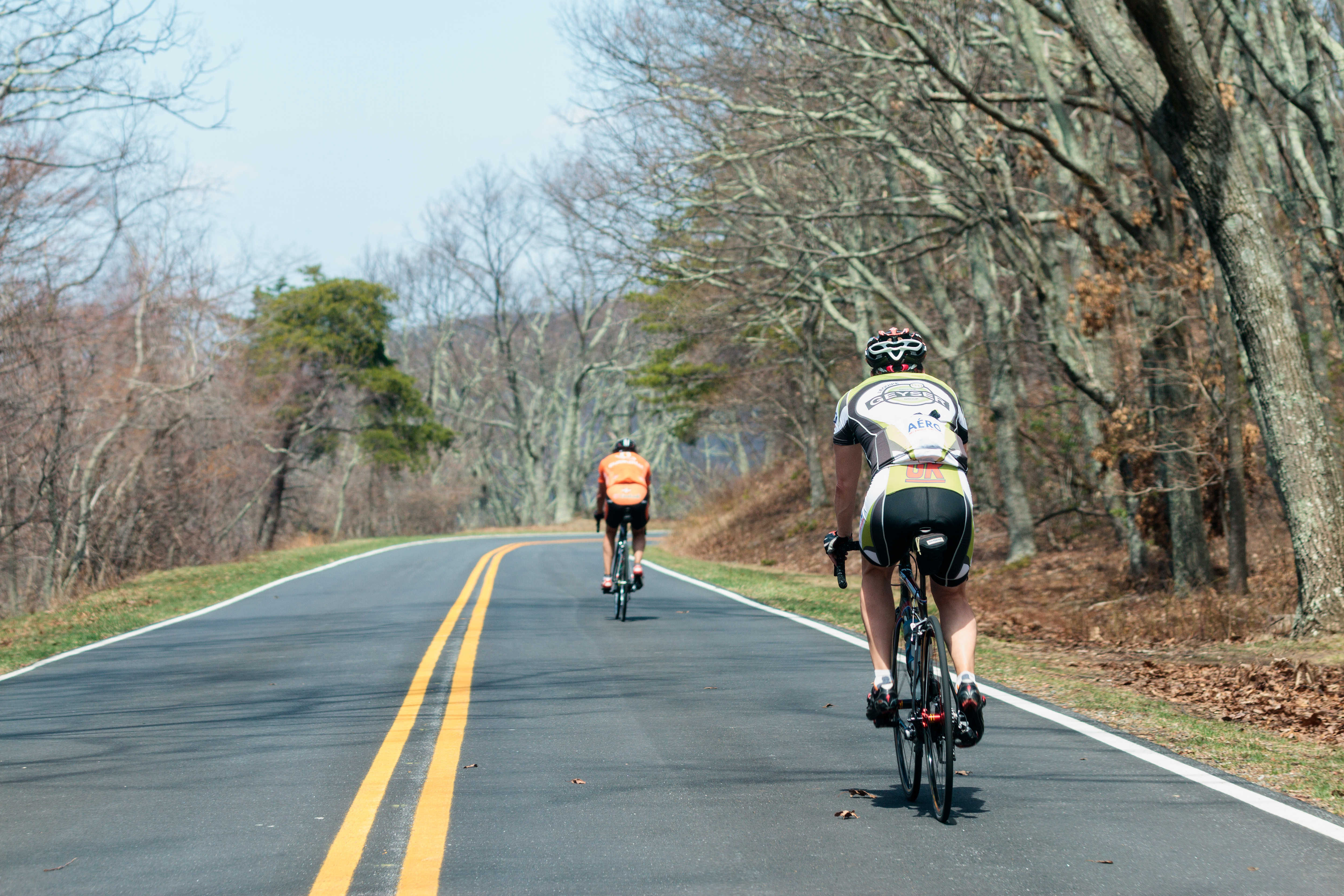 Photo: NPS
Mark your calendars: On April 23 you'll be able to enjoy a
car-free ride on Skyline Drive
. From the Front Royal (mile 0) entrance to Thornton Gap (mile 31.5) motorized traffic will be banned (
map
). As a bonus, entry to the park is free on that day.
From National Park Service
:
"Ride the Drive" is a pilot event to promote opportunities for alternative modes of transportation and recreation, promote health and well-being, and enhance the visitor experience by providing an opportunity to access the Park in a unique way.
"Ride the Drive" is open to bicycles and other non-motorized vehicles. Registration opens March 10 and is required but does not guarantee a parking space. Registration information can be found on the Park website at
www.nps.gov/shen/ride-the-drive.htm
. The event begins at 7:00 a.m. and ends at 5:00 p.m. Parking will be in Front Royal at Skyline High School (151 Skyline Vista Drive, Front Royal). There will also be limited parking at Panorama Comfort Station (mile 31.6 Skyline Drive) with overflow at Hearthstone School (11576 Lee Highway, Sperryville). The Park will not be offering a shuttle service.
To ensure a safe event, all participants will obey the rules of the road, maintain control of their bicycle or non-motorized vehicle at all times, abide by the 35-mile-per-hour speed limit, stay in their lane of traffic, and follow all other Park regulations and policies (i.e., lights in foggy and rainy conditions, etc).
This is an encouraging move by NPS, similar to the
opening of Yellowstone National Park to bicycles
each spring. Let's hope this becomes a tradition in Shenandoah National Park.
Labels: shenandoah national park, skyline drive
Comments: