Wednesday, July 27, 2016
July-August 2016 FABB News
Capital Bikeshare is Coming to Falls Church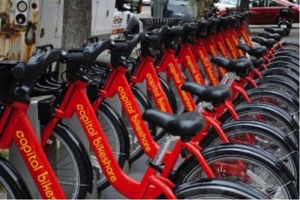 Falls Church will be part of the growing Capital Bikeshare network providing important links to East and West Falls Church metro stations, as well as, connecting to neighboring bikeshare networks. Local officials heard from s
everal FABB members and bikeshare supporters who wrote in and spoke up asking that the Falls Church bikeshare program be funded during a round of public hearings in June.

There were a few twists to the victory, however. The City of Falls Church had applied to the Northern Virginia Transportation Authority for funding to cover the capital costs of buying the equipment and to the Northern Virginia Transportation Commission for the first few years operating costs. The NVTC approved the operating funds but NVTA denied the needed capital leaving the program in doubt. Luckily, Fairfax County and City of Falls Church officials recognized the value of the bikeshare program and were able to work out a deal to help allocate necessary funds to jumpstart the city's program. Fairfax County agreed to defer $2 million of its 2018 Regional Surface Transportation Program funds for the Falls Church bikeshare. The county will get those funds back during the next RSTP process.

This is great news for bicycling in Northern Virginia and kudos to officials in both jurisdictions in working out a deal. With Reston and Tysons Corner bikeshare coming soon, keep your eye out for lots of red Cabi Bikes in the area.

FABB and Potomac Pedalers Promoting Bike-Friendly BrewFest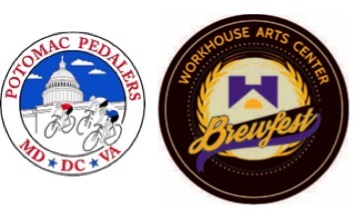 FABB is proud to be working with the Potomac Pedalers and the Workhouse Arts Center in promoting and supporting BrewFest, the first of its kind craft beer event in Fairfax County. BrewFest takes place on August 13, 2016 from 10am-6pm, rain or shine, at the Workhouse Art Center, 9518 Workhouse Way, Lorton, VA 22079. The Potomac Pedalers will have rides starting at 9am near the event with routes ranging from 30-60 miles out to Mason Neck and back. See the Potomac Pedalers calendar for ride details here. Bike racks will be available on site and FABB-prepared cue sheets for bike routes to BrewFest are available on the Workhouse website by clicking here.

FABB Supports Sports Backer's First RVA2DC Ride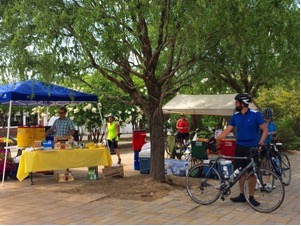 Despite some of the hottest weather in four years, more than 150 bicyclists took to the roads for the inaugural RVA2DC last weekend. They rode 156 miles over two days from Richmond to Arlington helping to raise awareness for bicycling across the Commonwealth. Approximately 30 riders from Fairfax participated in the ride, earning a cool medal and bragging rights for riding in the first RVA2DC ride.

FABB members supported the riders running the aid station in the Town of Vienna. Volunteers provided food, drink and a cool place to rest as temps hit the high 90's. Hopefully that helped energize the riders for the remaining 15 miles along the W&OD to the finish in Arlington's Gateway Park.

 Riders we spoke with said that despite the heat, the ride was great and would do it again. Some expressed the need for better biking infrastructure coming up out of Manassas, and improvements along the Fairfax County Parkway. FABB was a proud partner with Sports Backers and advocacy beneficiary for RVA2DC.

Clips Beer & Film in Reston September 16, Volunteers Needed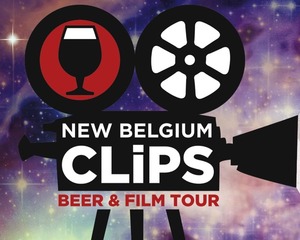 FABB is excited to again be partnering with New Belgium Brewing for the Clips Beer and Film tour at the Reston Town Center. Mark your calendars. This year Clips will be Friday, September 16. We're looking forward to building on last year's success and making this event even better!

Clips is a fun outdoors event at the Reston Town Center showcasing a collection of film shorts and sampling many of New Belgium's specialty beers, all while benefiting bicycling in Fairfax County.

This is FABB's biggest fundraiser. We can't do it without our volunteers! Volunteers will receive a Clips T-shirt, pizza before the event, and a special beer to celebrate afterwards. For details on volunteer positions and to sign up, check out the volunteer signup page.

If you can't volunteer, then come by, have a few drinks and be sure to invite your friends! Bike valet will be available on site. The event begins at 7pm. Films will begin showing around 9pm.


County Supervisors Attend FABB's Lee and Braddock District Meetings

FABB was fortunate to have Fairfax County Supervisors join its last two monthly meetings that were held in the Lee District in June and Braddock District in July. Lee Supervisor Jeff McKay and Braddock Supervisor John Cook both attended the FABB meetings in their districts and discussed on-going and future bicycle projects and offered their support of biking as a key element to building better neighborhoods. Discussion at the meetings also covered the importance of providing trails to parks and recreation facilities, and continuing to add bike lanes around the county.

In addition, Fairfax County Public Schools Board Member Megan McLaughlin attended the Braddock District meeting. She talked about Fairfax County Public School's efforts to increase biking and walking but also offered her experience on how to become better advocates to the FCPS School Board. Thank you Supervisors McKay and Cook and School Board Member McLaughlin for your time and support of better bicycling.

FABB continues to rotate its monthly meetings around the county in an effort to hear from bicyclists about their local biking concerns. The next FABB meeting will be held at 7:30pm, Aug 17, at the Patrick Henry Library in Vienna. Check out FABB's event calendar for information about upcoming meetings.

Bike Data Shows Commuters Avoiding SafeTrack Impacts by Biking

According to BikeArlington's bicycling data, the first week Metro's SafeTrack program saw a 42%-86% increase in biking on the Custis Trail over last year's numbers. The Mt. Vernon trail near Reagan International Airport experienced a 47% increase during Surge 3. With four surges of SafeTrack completed, some patterns are emerging with respect to the effect the Metro maintenance program is having on the bike traffic in Arlington. The bottom line is that biking numbers were up, but those numbers fluctuated between the different maintenance surges.

For a closer look at the numbers, check out BikeArlington's "Arlington Bike Counters During SafeTrack: High Volume, Though Your Surge May Vary" which offers an interesting analysis of the county's bike data during the different stages of WMATA's SafeTrack program.

Vienna Schools Hold 9th Annual Bike/Walk Challenge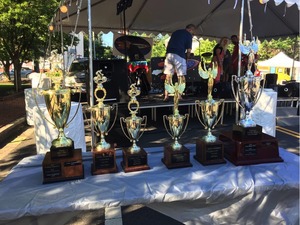 During the last week of school, students at Vienna area elementary schools participated in the annual Walk Bike Challenge Week and clocked a combined 6,473 trips to school by foot, bike, skateboard and scooter. Of those trips, 1,250 were by bicycle. Vienna area students have continued to fortify their impressive record during this annual event. This was the 4th year in a row students have exceeded 5,000 trips, and the second time they've topped 6,000.

Cunningham Park E.S. received the Challenge Cup and Vienna E.S. was recognized with the Biking Cup for the fifth straight year. Vienna E.S. had 232 students bike to school on Friday - over 50% of the students. Great work everyone!

--------------
If you don't already, please Like us on Facebook and follow our Twitter feed. If you have news about bicycling in Fairfax to share with our readers, please submit brief articles to news@fabb-bikes.org.

Upcoming Events
August 13 - 10a - 6pm, Brewfest,

Workhouse Art Center

, 9518 Workhouse Way, Lorton, VA 22079.

​

August 17 - 7:30 pm, FABB Monthly Meeting - Patrick Henry Library, Maple Ave, Vienna, VA 22180

September 16 - 7-10pm, FABB/New Belgium Brewery - Clips N Beer, Reston Town Center, Reston VA

September 20 - 7:30pm,

NOTE: TUESDAY NOT WEDNESDAY.

FABB Monthly Meeting, Sully District Meeting,

Frank Room at the Sully Governmental Center,

4900 Stonecroft Boulevard, Chantilly, VA 20151
Labels: Braddock District, Brewfest, capital bikeshare, clips beer and film, fabb newsletter, lee district, RVA2DC Ride, vienna bike/walk challenge
Comments: