Thursday, May 23, 2013
Article on Springfield Bike to Work Day pit stop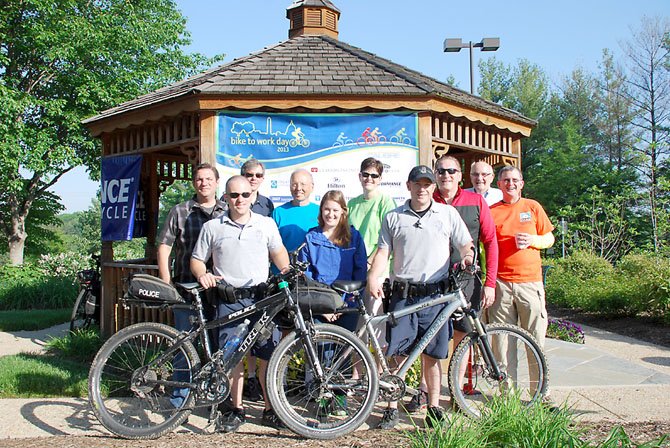 FABB attended all of the Fairfax Bike to Work Day events. The Springfield stop was the subject of the article
Springfield Joins Bike to Work Day
. FABB's Paul Kent can be seen in the photo on the far right.
Below is a quote from pit stop manage Nancy-jo Manney, executive director of the Greater Springfield Chamber of Commerce, on the benefits of Bike to Work Day:
"It's about encouraging people to get out of their cars, be healthier," said Manney. But the event, which is sponsored by Virginia Megaprojects, Commuter Connections, and the Washington Area Bicyclist Association, also helps open a productive dialogue feedback from riders.
"It helps us determine where there are issues," she continued. "We can't just snap our fingers, but we can take some of these things we hear, and say, 'Now let's do something about it.'"
According to Manney, issues that can typically get rapid responses include obstructions on trails and sidewalks, debris clean-up, locked gates and signal malfunctions at intersections.
Labels: bike to work day, springfield
Comments: