Thursday, April 5, 2012
Article on Central Fairfax meeting
See the
Fairfax Connection article by Bonnie Hobbs on the Central Fairfax bike plan meeting
. This was the final area meeting, held on March 29. Now the bike plan team is working on the first draft of the bicycle route network recommendations. They are also preparing for focus group meetings with the goal of having draft route network and policy/program recommendations by June.
Goodman [Dan Goodman of Toole Design Group] said they'll then have two, countywide meetings summarizing the eight meetings, plus all their fieldwork. Next, they'll make specific recommendations to the county Planning Commission and Board of Supervisors. The finished product may then be incorporated into the county's Comprehensive Plan and into the City of Fairfax's plan.

"We're trying to create a linear bike network to make biking a feasible, transportation option in Fairfax County," he said. "We want to have biking be part of the culture of this county. We've already had meetings with the Bicycle Advisory Committee and, in April and May, we'll meet with representatives from law enforcement, public health and schools for their input."
See our
earlier report on this meeting
and the
Countywide Bicycle Master Plan website
.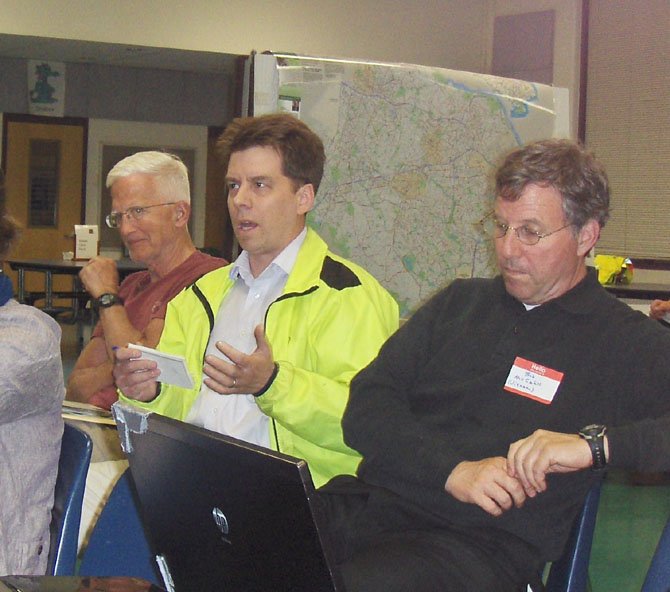 Update: Second Fairfax Connection article
Residents Speak Out about Bike Plan
.
Labels: bicycle master plan, city of fairfax
Comments: