Thursday, September 22, 2016
FABB Social Ride Oct. 9 - NoVi Trail Network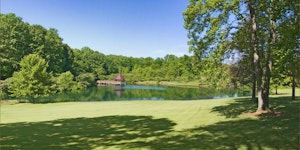 Join FABB for a casual bike ride on Sunday, October 9 starting at 2 p.m. We will visit two county, two regional, and one national park, all within a short distance of Tysons. The ride begins at Meadowlark Gardens Botanical Park and will travel along the
NoVi (Northern Vienna) Trail Network
, including the newly completed portion on Beulah Road.
Register on Eventbrite
.
The Beulah trail is part of a bike-friendly route to Wolf Trap National Park's The Barns of Wolf Trap and the Filene Center. We will return to the W&OD Trail and ride to the Meadowlark Connector Trail which leads back to Meadowlark Gardens.
Some portions of the route are very steep and may require some riders to walk a short distance. The majority of the ride will be on trails but there are a couple of short road segments. Total distance is approximately 7-8 miles. The ride begins at 2 p.m. and will take about 2 hours, with stops along the way to discuss how the trail system was created.
Joining us will be Jenifer Joy Madden, Vice Chair of the Fairfax County Transportation Advisory Commission and the NoVi Trail Network's chief advocate.The ride concludes back at Meadowlark for refreshments where Jenifer will tell us a bit about her new book,
How To Be a Durable Human
, which tells the NoVi story and includes tips for making your own community more bike- and walk-friendly.
All riders must have a helmet and sign a ride waiver. The ride is free and you can register using the
FABB Social Ride Eventbrite page
.
Labels: beulah road, fabb social ride, jenifer madden, meadowlark gardens botanical park
Comments: